Scholarship Information
---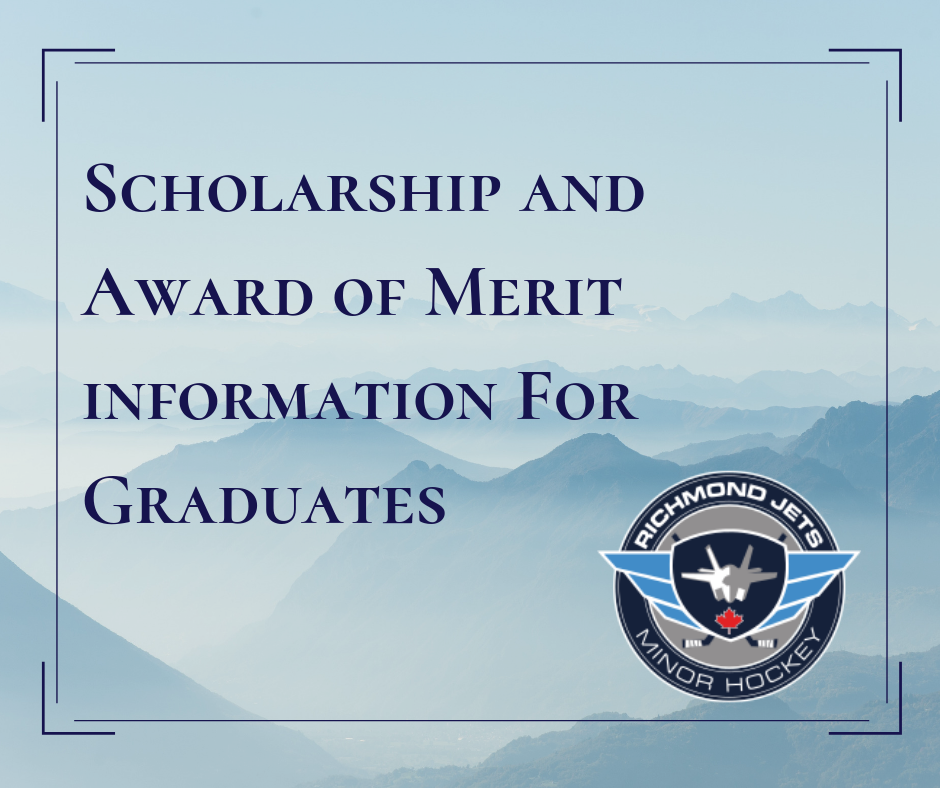 To: All Graduating Richmond Jets Minor Hockey Association Players
Re: 2019 Scholarships and Awards of Merit
If you are graduating High School this year, you may qualify for scholarships from Richmond Jets Minor Hockey Association (RJMHA), the Pacific Coast Amateur Hockey Association (PCAHA) and/or BC Hockey. These scholarships can add up to hundreds of dollars, so please read carefully; and apply before the deadlines.
Complete applications, with all supporting documents, should be mailed in or dropped off as soon as possible. Late applications will not be accepted. Reference letters for the PCAHA and BC Hockey scholarships will take some time to prepare, so please allow for sufficient time.
Please note the application deadlines:
RJMHA March 31, 2019
PCAHA TBA
BC Hockey TBA
We would like to see every eligible player receive a scholarship or award, so make sure you apply!
Policy - Richmond Jets Minor Hockey Association Scholarship Policy
Application form - Richmond Jets Minor Hockey Association Scholarships